Blyth Creek Maple Farm News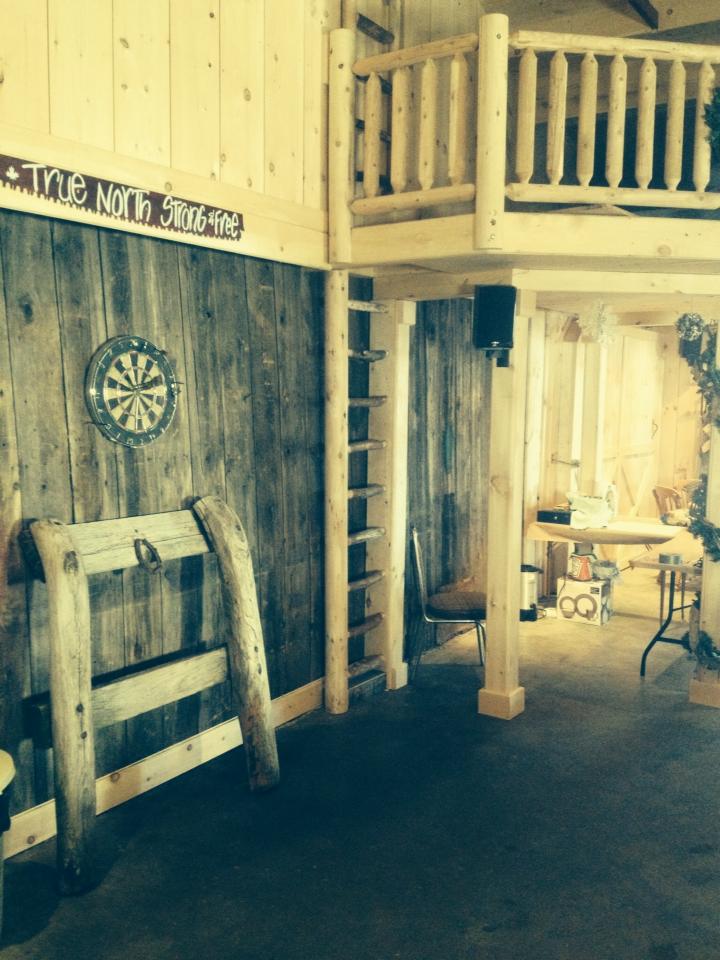 After waiting for one week to gather enough maple sap to fire up the evaporator, we did it Friday!
The weather has been too cold for the sap to flow up the trees yet.  This is a very late Maple Syrup season.
Boiling off around 200 gallons of sap has taken approximately 9 hours and 1 1/2 cords of wood, we have finished off 3 gallons of maple syrup.
After battling through snow banks of 6 feet, getting the tractor stuck and shovelling the good old fashioned way, we have made a trail back to the bush!
The maple lines are going up, and we are just waiting for the temperature to warm up to tap the trees.
Sunny days are just what we need!  
What a winter wonderland!  Groundhog Day is merely a few days away and I'm wondering if the groundhog will even be able to get his little nose out of the snowbanks!  Snowed in and loving our "Old-Fashioned" Canadian winter, I am wrapped up in a cozy blanked with a warm cup of coffee sweetened with Maple Syrup.  Our Maple Syrup supply is getting down to the bottom of the barrel, and we are hoping the sap runs before the last drop is used.  Over the next several weeks the trees will be arousing and the sound of the birds will awaken our senses to "Spring."  We are anticipating the arrival of the "Sugar Season" and the hussle and bussle it brings around our farm.  As we ramp up our preparations for the coming Maple Syrup Season, we are excited to share with you our adventure!